A lovely example of this design, with motor cover, teak windscreen, bow rail, boot stripe, bow anchor roller, and a fixed soft top.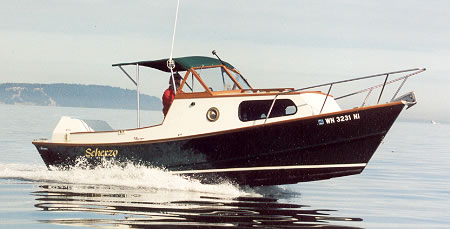 The same boat, on plane. Power is a 50 HP outboard.


Adventuresome skippers can explore Alaskan bays.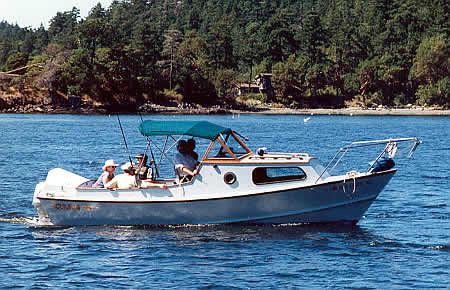 Or just enjoy a pleasant cruise with friends.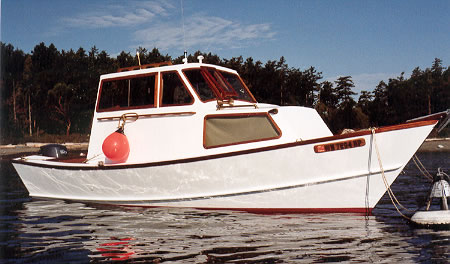 We built just the hull on this boat for a friend, and he proceeded to finish it off as shown. And a fine job he did. There's full standing headroom in the pilothouse, with no step-down. We'd be happy to build something similar for you if the pilothouse appeals more than the open cockpit version.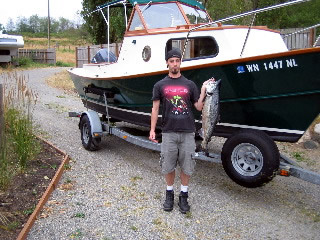 Well, this isn't exactly "in the water," but it was! The fish, that is. Buy Nexus boat, take kid fishing, catch big fish - you get the idea. It's a good thing.